Product Description
View Details or Buy
Make boring weekend afternoons more adventurous with this mountain bike from Hero. The bike comes with features that make it ideal for riding over mountains.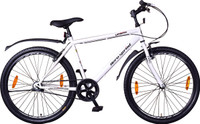 With a steel frame, the bike is strong and flexible. This makes it easy to handle so you can enjoy riding on mountains without having to fuss over your bike.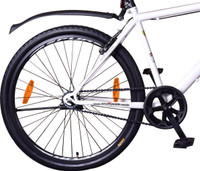 Mountain biking is not going to be fun if your gears are going to be doing everything for you. Riding this single speed bike from Hero, you are going to be forced to push harder, so you are going to get all the exercise you need to feel rejuvenated at the end, when you finally park your bike.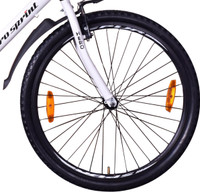 This bike from Hero has large tires so it can go smoothly over all surfaces that you come across to give you a great mountain biking experience.